Revenue increased by 4000% from the previous month! Fashion platform Secret Sales successfully transformed
Recently, the British online fashion design platform Secret Sales reported that since its transition from a flash sale website to an e-commerce platform last year, its online revenue during the pandemic has increased by 4000% month-on-month , successfully completing the transformation.
Over 18 million unique visitors, Secret Sales is growing rapidly
It is reported that, Secret Sales Company in the retail entrepreneur Chris Griffin (chrisgriffin) and Matt Porter (Matt Purt) acquired March 2020 . After the acquisition, Matt Purt "transformed Secret Sales from an outdated membership-only flash sale site to a dedicated marketing platform. "
Secret Sales is developing and growing at a very rapid rate. Since its launch as a marketing platform last year , more than 18 million unique users have accessed the Secret Sales platform .
In less than a year of transformation, Secret Sales has achieved a soaring revenue and sales growth is also very rapid, although Secret Sales has not released specific data.
The Secret Sales platform has been continuously expanding the number of brands on the platform last year . At present, the end-of-season inventory of 115 designers and commercial street brands has been displayed on the platform , including Superdry, Ted Baker, Jigsaw, GStar and Versace , which brings the total number of brands that can be purchased on the platform to more than 450 .
Chris Griffin, CEO of Secret Sales , said: "Although Secret Sales is already a respected brand, we have shifted our business to a more attractive market model, dominated by technology and marketing. , promoted the rapid platform for growth, and the ability to develop new customer base. "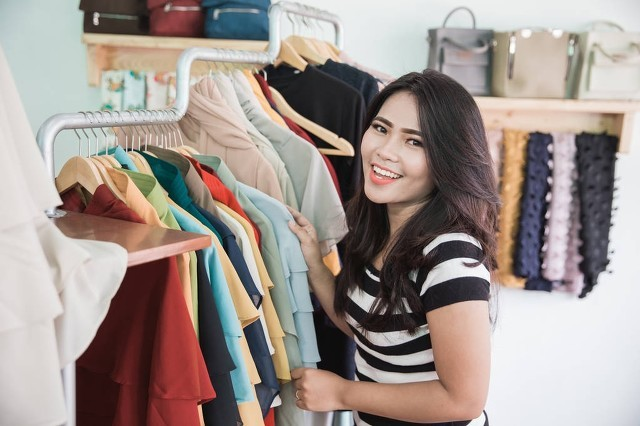 From "flash sale" to "e-commerce platform", the evolution of Secret Sales
Initially , Secret Sales was an online flash sale sales company . In this business model , Secret Sales from different of listed products manually suppliers, and with the timing of 7 days of rapid sales presentation form.
In directly from the supplier there before buy goods wholesale, Secret Sales will Xianxiang sale of consumer goods . It takes an average of three to four weeks from the time the customer places the order to the receipt of the goods.
Under the flash sales model SecretSales not open e-commerce sites, in this mode, SecretSales appeared profit compression , heavy complex of treatment and poor customer experience very bad impact.
After Secret Sales was acquired by LRG Group, it started its transformation . The Secret Sales platform was launched in March 2020 , bringing a comprehensive innovation in operating mode and technology, and is an advanced market platform.
Secret Sales is now the UK's leading online platform for discounts on fashion, sportswear and beauty products . On the Secret Sales platform, brands and retailers can directly connect through technical sources and list products on the platform in real time , allowing them to fully control all aspects, including sales prices, profits, copies, content and images .
Meanwhile , Secret Sales platform has standardized the delivery service, free delivery within three to five days. This makes Secret Sales an important platform for brands or retailers to develop e-commerce business , and has been welcomed by many European retailers.